Prairie View Assisted Living
100 S. Pine Street,
Tilden, NE 68781
(402) 368-2250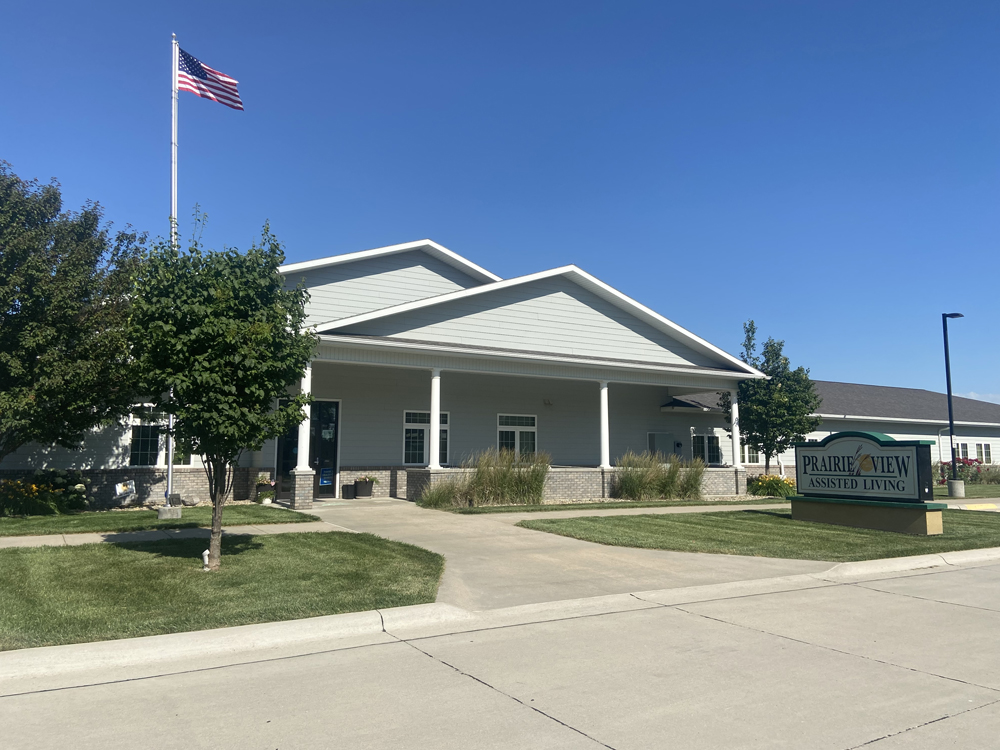 Prairie View Assisted Living offers a unique rural living arrangement, combining the independence of a private residence with comfort and security of knowing assistance is available. This assisted housing center offers apartment options, including size, layout options, and views. Services focus on residents by maintaining their lifestyle in the community. Staff keeps appropriate levels of assistance with activities of daily living. This living center offers many amenities for those residing here.
Weekly laundry and housekeeping services
Activities, programs, events, and outings.
24 hour access to staff medication assistance
Scheduled transportation for doctor appointments and shopping
Building and grounds maintenance
Health and wellness program
Worship services
This assisted living center is part of a continuum of long term care services. However, it is not a medical facility or nursing home. It is a housing and healthcare option that combines independence and personal care in a residential setting.
Attractive residential apartments
Grand dining room with fireplace and a view of the countryside
Private family dining room for personal use
Spacious great room with fireplace and large screen television
Activity and hobby room
Reading areas
Whirlpool spa
Laundry facilities
Covered outdoor patios
Built-in storm shelter
On site beauty salon
Computer access
Individuals are encouraged to be as independent as possible. However, on-site staff is available at all hours of the day and night to provide guidance and support services. Support services can include supervision, transportation, planned recreation, and help with self-care tasks such as grooming, bathing, dressing, shaving, and medication administration.
Anyone seeking additional healthcare information for seniors or persons living with disabilities is encouraged to check out the free guide from the Assisted Living Research Institute. It covers topics ranging from available care options, financial support, and free resources that are available from each state.